The University of Connecticut Graduate Programs in FinTech prepares students to build the future of FinTech and make their impact. The FinTech industry is projected to experience exponential growth in the finance and technology sectors given its potential for earning high returns and developing strategic partnerships. At UConn, the FinTech faculty has developed the program with a dynamic, customizable curriculum and experiential learning opportunities to ensure that our students gain rapid entry into established and startup companies.
Your Career Trajectory
Every FinTech student's career journey is unique. Whether you're well invested in a career or just setting out on your journey, our Graduate Programs in FinTech will guide you to success with an individualized career coaching program. We'll help you to identify your career goals, teach you career management skills, and provide tools and resources to create a strategy that extends far beyond your completion of the program.
Personalized Career Coaching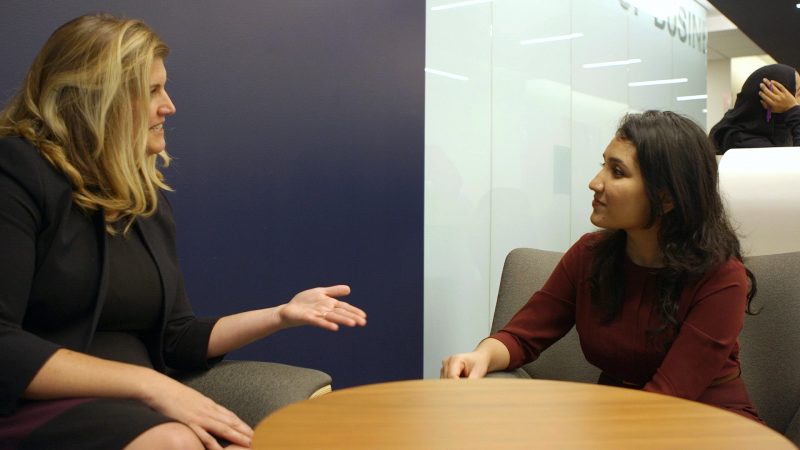 The Graduate Programs in FinTech offers you personalized career coaching through the Graduate Career & Professional Development Office. You will have the opportunity to meet with your dedicated career advisor 1-on-1 to review industry trends to decide which elective area of focus best aligns with your career aspirations. You will work with your advisor to identify strengths and opportunities to improve your skills to be most successful now and in the future. In addition, career workshops each semester help you sharpen your skills and business acumen. Whether you are entrepreneurially minded, destined for a start-up or seeking to make an impact with established FinTech unicorns like PayPal, Robinhood, Square, Venmo, Stripe, Coinbase, or Lemonade, you will begin to chart your course to one of many exciting FinTech roles:
Entrepreneur
Blockchain Developer
Apps Developer
Financial Analyst
Product Manager
Compliance Expert
Cybersecurity Analyst
Quantitative Analyst
Culture Champion
Business Development Manager
Data Specialist
Real World Experiential Opportunities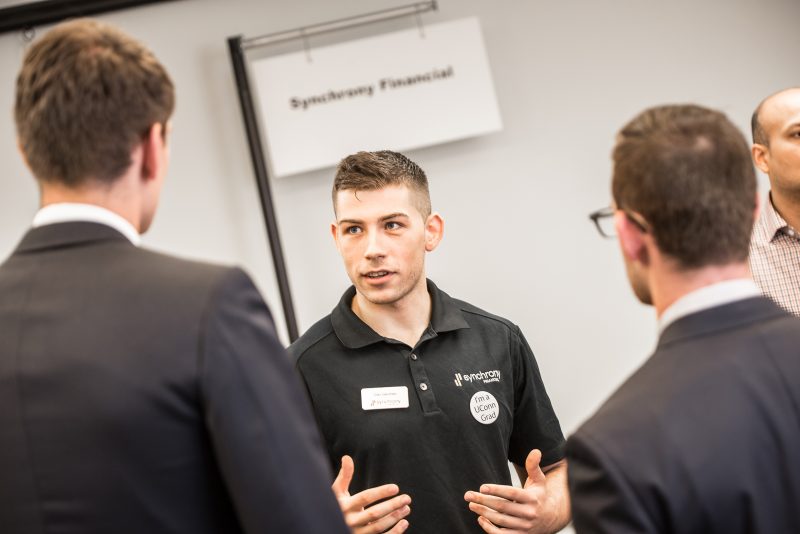 Many of our students gain valuable experience working with industry leading companies. These initiatives create networking experiences that can lead to career advancement opportunities.
The Graduate Programs in FinTech also works in partnership with our various UConn centers of excellence to provide students with hands-on applied learning on campus.
Stem Designated Progam (OPT)
"STEM" is an acronym for Science, Technology, Engineering, and Math. STEM fields are essential to U.S. economic competitiveness and growth. Beyond teaching the fundamentals of these four disciplines, a STEM degree program will develop skills like critical thinking, innovation, scientific literacy, and collaboration – all of which can elevate your candidacy for well-paying, high-tech jobs. The STEM-designated Graduate Programs in FinTech at UConn makes it possible for international graduates to establish a career in the U.S. while meeting the demand for STEM-designated professionals in the U.S. market. Visit our International Student & Scholar Services (ISSS) site to learn more.