Consisting of alumni, content experts, and fintech industry partners, the Advisory Board helps the program to maintain a curriculum that keeps pace with the market, assists in cultivating corporate relationships, and participates in experiential learning opportunities with students. The board provides support and guidance to the program when developing strategic initiatives, new programming, and partnership opportunities.
Board Member Responsibilities
Connections & Network — Members of the Advisory Board are expected to be actively involved in the ecosystem and connect the program into these various opportunities. There will be emphasis placed on board members to assist with corporate connections to aid in student
recruitment. Supporting the greater business technology and innovation ecosystem within UConn and the state of Connecticut and surrounding areas is also imperative in this role.
Advise and Advocate — The Advisory Board members will provide formal and informal advice to support the enhancement of the program and increase the technological relevance of current and prospective employees in close alignment with the needs of industry. We are constantly looking to improve the quality of our programming to provide the best opportunities to serve our community.
We seek individuals who will serve as influential advocates for the center's programs, interests, and students.
Support — It is expected that Members of the board will support the FinTech program with a minimum annual contribution of $5,000, which will be directed towards the FinTech Innovation Fund.
Time Commitment — Advisors are asked to serve at minimum for one two-year term. New members will be added to the board periodically to replace those advisors whose step out of the role. Members of the board will be expected to attend and participate in FinTech events where they can. The board will meet formally twice a year.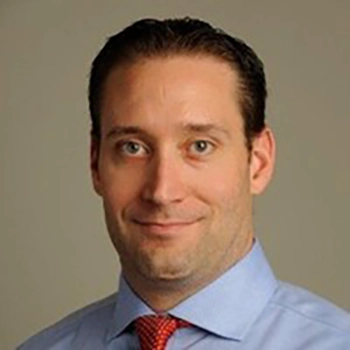 Kevin Conlon
Vice President Global Head of PayPal's Risk and Compliance Program
Bio
Kevin Conlon is an alumnus of UConn (BUS '03) with a major in Finance and a minor in Economics. He is currently the Vice President Global Head of PayPal's Risk and Compliance Program where he has responsibility to developing, deploying, and overseeing all aspects of the company's risk and compliance program. Kevin has been with PayPal for 5 years holding several roles within the second line of defense. Prior to joining PayPal, Kevin worked at American Express as the Portfolio General Audit for their Banking Operations, Risk, and Compliance programs.  He started his career at PwC. Kevin lives in NJ with his wife and four young children.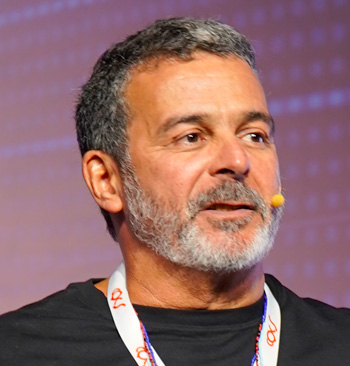 Gustavo Doria Filho
Founder of CQCS
Bio
Versão atualizada
Há mais 35 anos atuando no mercado de seguros, Gustavo Doria Filho é o fundador do CQCS , www.cqcs.com.br, a maior comunidade de profissionais de seguros do mundo, com mais de 100.000 inscritos e há 20 anos liderando a comunicação entre todos os profissionais do ecossistema de seguros no Brasil. Desde 2017 o CQCS é o parceiro oficial do maior evento de Inovação em Seguros do Mundo, o ITC - Insuretech Connect, sendo o criador do CQCS ITC Experience, programa de curadoria e suporte a delegação Brasileira, que tem sido maior delegação estrangeira no evento desde a primeira participação.
Gustavo também é fundador e organizador do CQCS Insurtech & Innovation, o maior e mais relevante evento de Inovação em Seguros da América Latina e top 5 do mundo.
English version:
Working in the insurance market for over 35 years, Gustavo Doria Filho is the founder of CQCS, www.cqcs.com.br, the largest community of insurance professionals in the world, with more than 100,000 subscribers and leader of communication among all professionals in the insurance ecosystem in Brazil for 20 years. Since 2017, CQCS is the official partner of the largest Insurance Innovation event in the world, the ITC - Insuretech Connect, being the creator of the CQCS ITC Experience, a curatorship and support program for the Brazilian delegation, the largest foreign participation in the event. Gustavo is also the founder and organizer of CQCS Insurtech & Innovation, the largest and most relevant event on Innovation in Insurance in Latin America and top 5 in the world.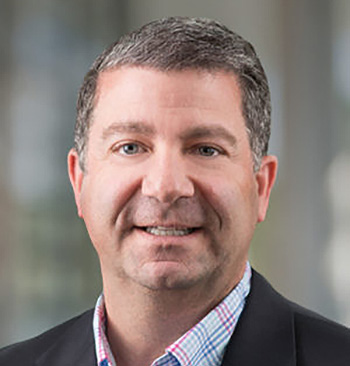 David Francione
Managing Director and Head of Capstone's FinTech & Services Group
Bio
David Francione, Managing Director and Head of Capstone's FinTech & Services Group, has 25+ years of experience as an investment banker, corporate development executive, and management consultant.
Previously, David served as Senior Vice President at Silverwood Partners, a global investment banking firm. Prior to joining Silverwood Partners, He was head of corporate development for Elcom International, Inc., a $500 million international publicly traded eCommerce technology platform company. David began his career with SS&C Technologies (Nasdaq: SSNC), a global FinTech leader in investment software and analytics, and then joined the investment banking group at Advest, Inc. (acquired by Merrill Lynch), where he focused on public offerings, mergers and acquisitions, private financings and valuations for financial services, technology, and consumer products companies.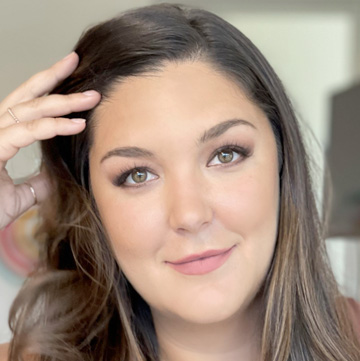 Margeaux Giles
GoGiles, Inc, Chief Executive Officer
Bio
As Chief Executive Officer of GoGiles Inc, a consulting firm focused on creating and implementing technology for the insurance industry, Margo does more than just reign in the errant Insurance Exec. With more than 15 years experience in operations for Retailers and Wholesalers, she's obsessed with curating and delivering the most efficient and elegant solutions for the complex Insurance marketplace.
Named the top Insurtech provider of 2022 by Enterprise Viewpoint, as well as being one of the only licensed and practicing professionals in the space, Margo is not only passionate about injecting cutting edge tech into insurance, she's proactive in changing the landscape for women as well. GoGiles executive team is 75% woman led. Margo is a founding member of InsureWomen and InsureEquality, as well as an active mentor of Women In Tech, and an avid contributor to Girls Who Code.
In her precious spare time, Margo enjoys the challenge of untangling impossible knots, reading incredibly lame romance novels, and roaming the world's National Parks in her campervan with her husband and two children.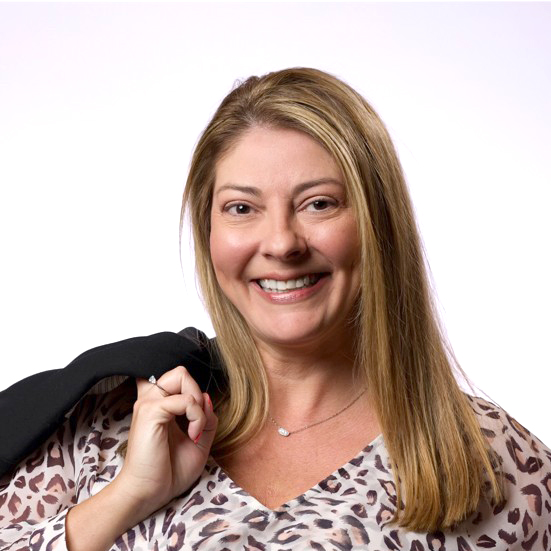 Lucy Graham
FINEOS, North America
Bio
Lucy Graham is responsible for driving the field marketing strategy for FINEOS in North America. She is an accomplished marketing executive with over 20 years of experience developing strong vertical marketing programs including events, digital marketing, sponsorship management, and sales operations. Lucy previously led marketing strategy in insurance and IT organizations including Carousel Industries, CIGNA, The Hartford, and Majesco. She earned an MBA from the University of New Haven.
In her spare time, she co-manages the booster club for her daughter's high school basketball team, she enjoys a good beach day, leisure bike rides, inventing new recipes and seems to always have some type of home improvement project in the works.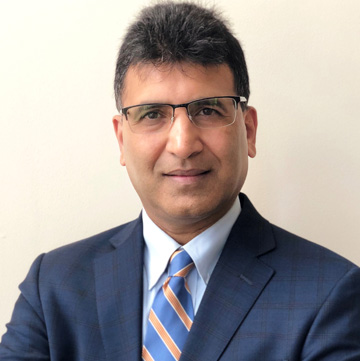 Viren Kapadia
Gyrus Systems, President and CEO
Bio
A passionate Business Leader with more than two decades of experience and a track record of leading large-scale business transformation for multinational enterprises, Viren Kapadia focuses on empowering organizations with the most efficient, comprehensive LMS platform possible to enrich their workforce. His anticipation and response to the ever-evolving digital ecosystem means driving ongoing platform enhancements, with the goal of delivering the best experience at the most competitive pricing in the industry.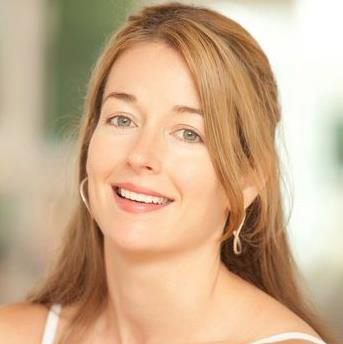 Megan Kuczynski
President of Insurtech Insights (USA)
Bio
Megan Kuczynski has over 20 years of senior management experience at the top global business media companies including United Business Media (Informa), Penton Media, Diversified Communications, and Reed Elsevier. 
Megan has led Trade show 200 city-wide conventions, vertically themed events, and exclusive invite-only CXO conferences in domestic and global markets. She has a proven track record in growing technology portfolios and is skilled in launching new businesses as well as acquisitions.  The theme of Megan's career has centered around disruptive technology. Recently, Megan served as President of Insurtech Connect (ITC). Under her leadership, the conference was awarded Trade show Executive's Fastest 50, a recognition of the fastest growing events held in the U.S.  In January, the largest global network of insurance professionals, entrepreneurs and investors, London-based Insurtech Insights, appointed Megan President of Insurtech Insights USA, and with that appointment came the announcement that ITI has chosen Stamford, CT as its U.S. headquarters. Megan will focus on building Insurtech Insights USA and its annual conference in June at the Javits Center in NYC.  Megan is a frequent

speaker

at international conferences and the author of bi-monthly Insurtech Talks for Modern Insurance Magazine.  Megan lives in Stamford with her husband Tom, two teenage sons, and two King Charles Cavalier spaniels. In her spare time she enjoys racquet sports and sailing.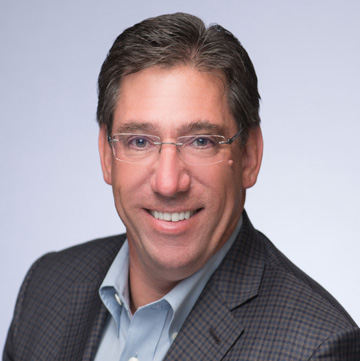 Christopher Lafond
Insurity, Chief Executive Officer
Bio
Chris Lafond is the Chief Executive Officer and board member at Insurity, a leading provider of software and services to property and casualty insurance companies in the U.S., Canada and Europe.  He also currently serves on the board of Pegasystems, the leader in cloud software for customer engagement and operational excellence.  He previously spent over 15 years as Chief Financial Officer at three industry leading, multinational companies – Insurity, Intralinks, and Gartner.  During his 30-year career in finance, Chris held numerous finance leadership roles including head of Financial Planning & Analysis, Corporate Controller, and Regional CFO.   Earlier in his career Chris held finance roles at IBM and JP Morgan.
Chris has been active in supporting non-profit and educational organizations in areas that he deeply believes in – education, affordable housing, and healthcare.  Chris has previously served on the advisory boards for the University of Florida MBA Program and the University of Connecticut MS in Financial Risk Management Program.  Chris has also served on the boards of Habitat for Humanity of Coastal Fairfield County and Childcare Learning Center in Stamford, CT.
Chris was inducted into the University of Connecticut Business School Hall of Fame in March 2018.
Chris lives in Naples, Florida and Niantic, Connecticut and has 2 children – Brian, a graduate of Muhlenberg College, and Megan, a graduate of Bucknell University.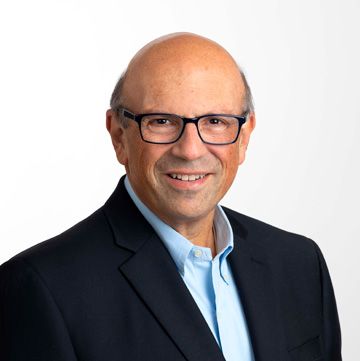 Jeff Martinstein
Marinstein & Company, Principal
Bio
Jeff Marinstein is the Founding Principal of Marinstein & Company, a management advisory focused on strategy at the intersection of business and technology. He is an Instructor-in-Residence at the UConn School of Business teaching executive education classes in blockchain. He spent 18 years at IBM as the global head of business strategy and M&A in IBM Global Services. He is an advisor to senior executives in large enterprise, mid- market companies, and startups. Jeff is a frequent speaker on blockchain and author of the forthcoming blog "Blockchain for Grownups – Practical Uses of Blockchain." Prior to IBM he founded Contingency Planning Research. The firm did pioneering work in the field of business continuity and risk management. Jeff lives with his wife and two daughters in Stamford, CT.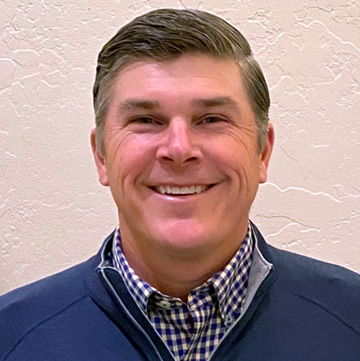 Scott Roberts
Affirm, Senior Vice President
Bio
Scott Roberts is the Senior Vice President - Bank Strategy at Affirm where he oversees and manages the development of the Bank.
Prior to joining Affirm, Scott held multiple leadership roles at Goldman Sachs and GE Capital.   Previously, Scott led the Retail Deposits business for Marcus by Goldman Sachs.  Before joining Goldman Sachs, he served as the CEO & President for GE Capital Bank (a Utah Chartered Industrial Bank) and held the role as Chief Financial Officer for multiple GE Capital Lending platforms.  In addition, he has worked at RH Donnelley (a division of Dun & Bradstreet) and CBS, Inc.  Scott is also a board member for the nonprofit organization Community Development Corporation of Utah.
Scott holds a B.S. from The University of South Carolina where he majored in Finance & Marketing and an MBA in Finance from The University of Connecticut.  Scott and his family live in Park City, Utah.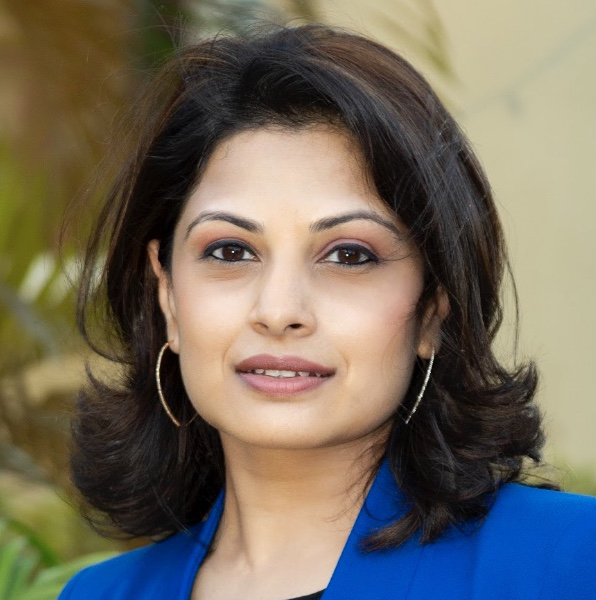 Sanghamithra Penesetti
Founder + CEO, goZeal
Bio
Sangha is the founder and CEO of goZeal, a Data Analytics & Science-as-a-Service provider focused on employing diverse women in tech. With 20 years of experience in the finance and insurance sectors, Sangha noticed a significant gender disparity, as well as inflexibility for working mothers. Determined to be an agent of change, she founded goZeal with a mission to create flexible, accessible, and equal opportunity jobs for women across the globe. By collaborating with goZeal, organizations can achieve their D&I and sustainability goals, as well as create a more equitable and inclusive workplace.
Sangha graduated with a Finance degree from the University of Colorado, at Denver and has a wealth of experience in P&C insurance underwriting, consulting, project management, and entrepreneurship. She is active in the Women in Data & Insurance community and has built a strong network of more than 800 members. Her work also involves upskilling and reskilling women returning to the workplace after taking career breaks. She has leveraged the power of collective intelligence to create meaningful opportunities for professional growth and development for many women.
Sangha is multilingual, speaking seven languages fluently. She stands out for her relentless optimism and never-give-up attitude. The mother of two enjoys running marathons, hosting professional roundtables, and baking challenges with her children.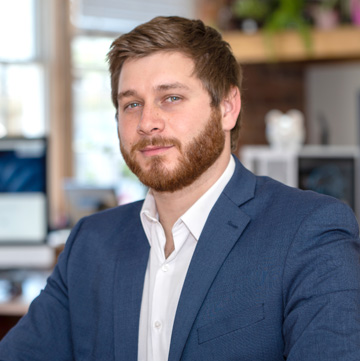 Wilder Rumpf
FinTron, Founder and CEO
Bio
Wilder founded FinTron, a Gen Y / Gen Z (Mobile Generation) focused financial technologies company in 2017. Wilder built the business while working full time to put himself through college and fund the initial software development out-of-pocket. At 24, while enrolled in college, Wilder was one of the youngest CEO's to ever register a Broker-Dealer with the SEC and FINRA. His dream is to follow in the footsteps of his father, to help America's youths build a strong foothold in society and achieve healthy independence - he intends to do just that by democratizing finance for the Mobile Generation. Wilder has raised nearly $10M in pursuit of his mission and has personally delivered financial education to thousands of high school and college students. An affirmative action employer and strong believer in youth empowerment, Wilder employs one of, if not the youngest operational teams in the industry, boasting an average employee age of 25. "Who better to build FinTech for the Mobile Generation than the mobile generation themselves."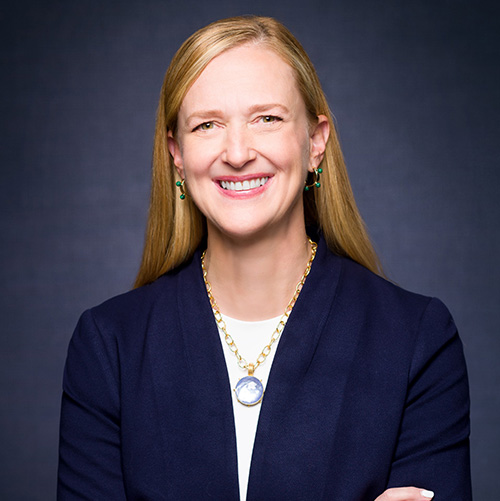 Lisa Wardlaw
President/Founder 360 Digital Immersion
Bio
Lisa is an innovative, highly-experienced insurance executive who combines her deep decades of experience serving as CXO (CFO, COO, CSO) for some of the largest insurance institutions (e.g., MunichRe, Famers/Zurich, ING/Voya, PwC) with her entrepreneurial drive to rapidly help startups and corporates succeed in innovation across the insurance industry in North America.  Lisa has spent her career serving North America (US and Canada) as well as numerous global roles covering Europe and APAC.  Lisa supports InsurTech Israel North America startups and other companies that she believes have a unique perspective and want to authentically usher in innovation at scale in the insurance marketplace.  Her thought leadership, ability to create innovative and ingenuitive insurance solutions across P&C, life and health insurance marketplace is leveraged to provide targeted guidance and solutions to expedite launching insurtechs and innovation in insurance across North America and globally.